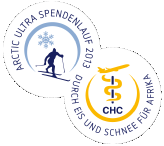 ... Cargo Human Care e.V. (CHC). The charity is engaged in concrete and sustainable projects such as the Mothers' Mercy Home orphanage for 128 children or the medical centre for the medical support of 10,000 people in Kianjogu near Nairobi, Kenya. The establishment of a medical centre in the slums of Buru Buru in Nairobi as well as famine relief for 224 families in an area particularly affected by the drought over the last few months in Marsabit in northern Kenya provide support where it is needed most. Around 30 doctors volunteering their time as well as many employees and pilots of Lufthansa Cargo, who support the project on a charitable basis, are part of CHC.
Your donation enables the long-term planning and execution of projects. Your contribution helps towards the running of the orphanage and finances nurses, medicine, as well as any necessary in-patient treatments. Everyone from Germany involved in the project volunteers their time. This enables CHC to keep the administration costs to a minimum. More than 98 per cent of your donations go directly to people in need.

Donation account at Kreissparkasse Gross Gerau
Receiver: Cargo Human Care e.V.
IBAN: DE48 5085 2553 0016 0666 64
BIC: HELADEF1GRG
... after numerous trips to sub-polar regions in Scandinavia and successful participation in the Yukon Arctic Ultra 2011, we – Christoph Kurth (45), Assistant Medical Director at the Epilepsy Centre in Kork (Germany), and Joern Theissig (40), Detective Superintendent from Frankfurt/ Main – are determined: In February 2013 we will take on a new challenge to launch ourselves into the longest distance at the world's toughest Ultra-Marathon:
… 700 km non-stop
… in 13 days
… in snow and ice
… in temperatures as low as -50C
…with ski, pulk and tent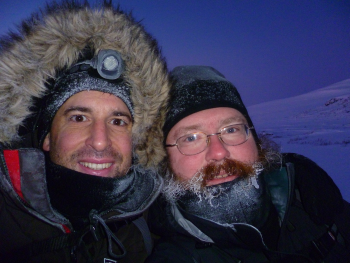 Regardless of whether you are a private person or a company - you can support us by your individual contribution: Our goal is to obtain a donation of at least 100 Euro for each of the 430 miles. Each donor receives an original signed high-quality certificate with their specially chosen mile. Tell CHC your favourite number between 1 and 430 and, if still available, you will be allocated it. For special miles as 100, 200, etc, we would like to achieve higher donations. For further details please refer to
www.cargohumancare.de/Yukon_Arctic_Ultra.html
At this site you will find further information - especially how to reserve your favourite mile.
Attention: For the "430-miles-donation" a special account has been opened at the Kreissparkasse Groß-Gerau which is different from the general donation account below.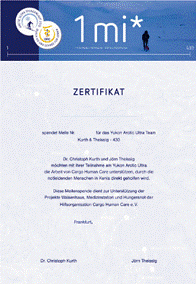 We would be delighted at any contributions for our project. For donation not related to any special campaigns please refer to the bank account below.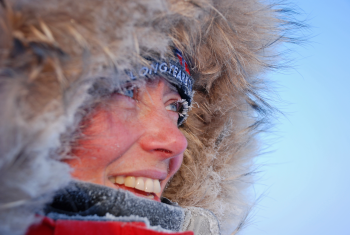 "I know what Christoph Kurth and Joern Theissig are undertaking here. The walking and sled-dragging are the least of it. The cold, the incessant wind, the never-ending work, the fact that every move is complicated, and that the tent is the only place where they can shelter from the wind. Yet it is just as cold inside the tent as out, and at some point everything hurts - that will wear at their nerves, and is exactly what they need to be prepared for.
I am delighted to support the project as a patron, because I have seen how they both approach the project: enthusiastic, focused, with lots of energy and joy.
They draw this energy and joy from their motivation - collecting donations, and because the cause they are doing it for, is a very good one. Cargo Human Care is an excellent example of how existing resources - flights to Africa - can be made use of beyond their original purpose.
existing resources - flights to Africa - can be made use of beyond their original purpose. A straightforward, creative idea which has since developed into something much bigger. It is a wonderful illustration of what can be achieved if the will is there - and when you simply decide one day that you are going to make a go of it. CHC has much in common with an expedition. Here too, an idea, a will, a decision was required and yet more when it came to implementation; much innovation, creativity and improvisation. This brings me back to Jörn Theissig and Christoph Kurth. They, too, have the will to achieve, and I am certain they will succeed.
I wish them both every success - and lots of CHC donations!"